Who is Alex Marwood?
Find out who Alex is.
Buy Alex Marwood's books
Available in paperback and ebook. Find out where to buy your copy here.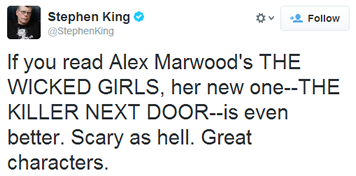 Keep up to date
Alex is on Twitter, Facebook and Pinterest. Click here to follow Alex Marwood.
Share this page
Share this site on your Twitter feed or Facebook page.